In Europe forms the Danube-Delta an unique landscape. It is the biggest interrelated reed-continuance of the whole earth. It has a surface of over 5600 qkms - after the Wolgadelta europe's second-biggest delta.
The reed covers a surface of 250.000 hectares approximately. Reed is besides building material also primary material for mats, fuel, dung, cellulose and even pharmaceutical products.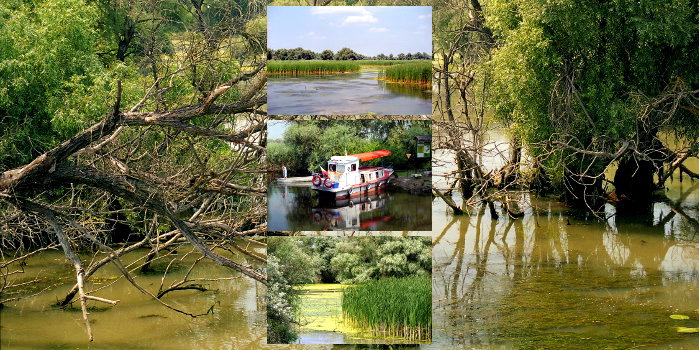 Because of the gigantic alluvium, the landscape of the delta is subjected to continuous change. However 3 watercourses have been partially constant for more than 2000 years. Near Tulcea, the biggest port at the edge of the Danube-Delta, the Danube divides into three estuary: into the Chilia-mouth, the Sulina-mouth and the Sfantu-Georghe-mouth.
An artificially cuted waterway, that also leads into the black sea, is the 64 km long Danube-Black-Sea-Channel, that lies between Cernawoda and Constanta.