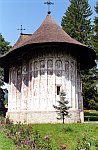 Humor
1530 builded and equiped with a secret chamber over the vault. The monastic life was here also interrupted from 1785 to 1991.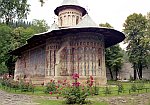 Voronet
This cloister was erected in only 3 months and 3 weeks of the year 1488. In the year 1785, after the annexation of the Bukowina through the Habsburger, the monastic life was interrupted and was lifted only in the year 1991 again.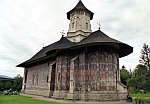 Moldovita
At the position of a church from wood, Alexander the Good donated a paved church of stone for observation about the year 1410. After destruction through a landslide, the present-day cloister becomes erected in the valley of the river.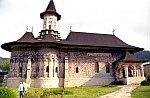 Sucevita
A tradition tells about a woman which for the forgiveness her sins, had carried in a car drawn by buffalos, stones to the construction of the cloister 30 years long. The cloister was testified authentically 1586.